Scent to De-Stress Range™
Black Pepper & Bergamot Pod Starter Pack
NEED TO SCENT A BIGGER SPACE?
Wellbeing Pod Luxe
€140,00
Free Standard Delivery on Orders over €60 |See International Shipping page for restrictions
Black Pepper & Bergamot Pod Starter Pack
€108,00
€144,00
1
In Stock
How To Use
Simply fill the tank with water, being careful not to exceed the maximum level, then add 5-10 drops of your chosen NEOM Wellbeing Essential Oil Blend. With the touch of a button, your Pod will instantly release a heatless, fine mist of scented vapour into the atmosphere to stimulate your senses and boost your wellbeing. Choose from a range of carefully curated settings to select your time, light and mode.
ONE BUTTON... MORE FEATURES
SCENT YOUR SPACES: Designed to scent 'medium' sized spaces in your home – think living rooms, bedrooms, kitchens…
SCENT THROUGHOUT THE DAY: Full tank lasts for over 7 hours.
ECO CHIC BASE: Sustainably sourced Hevea wooden base, known as rubber wood, is an upcycled by-product of latex manufacture from sustainable forests.
TOUCH SENSITIVITY: Minimalist display is etched directly into the base where light and misting settings can be controlled via touch sensitive buttons.
DIFFUSION TIMER: Option to continuously mist (until you choose to switch off or automatic switch off with empty tank) or select 1, 2, 3 or 4 hours.
LIGHT CONTROL: Switch the light on or off as well as dim and strengthen.
BREATHING MODE: Light slowly brightens for 7 seconds and dims for 11 seconds for a guided breathing technique to calm and relax.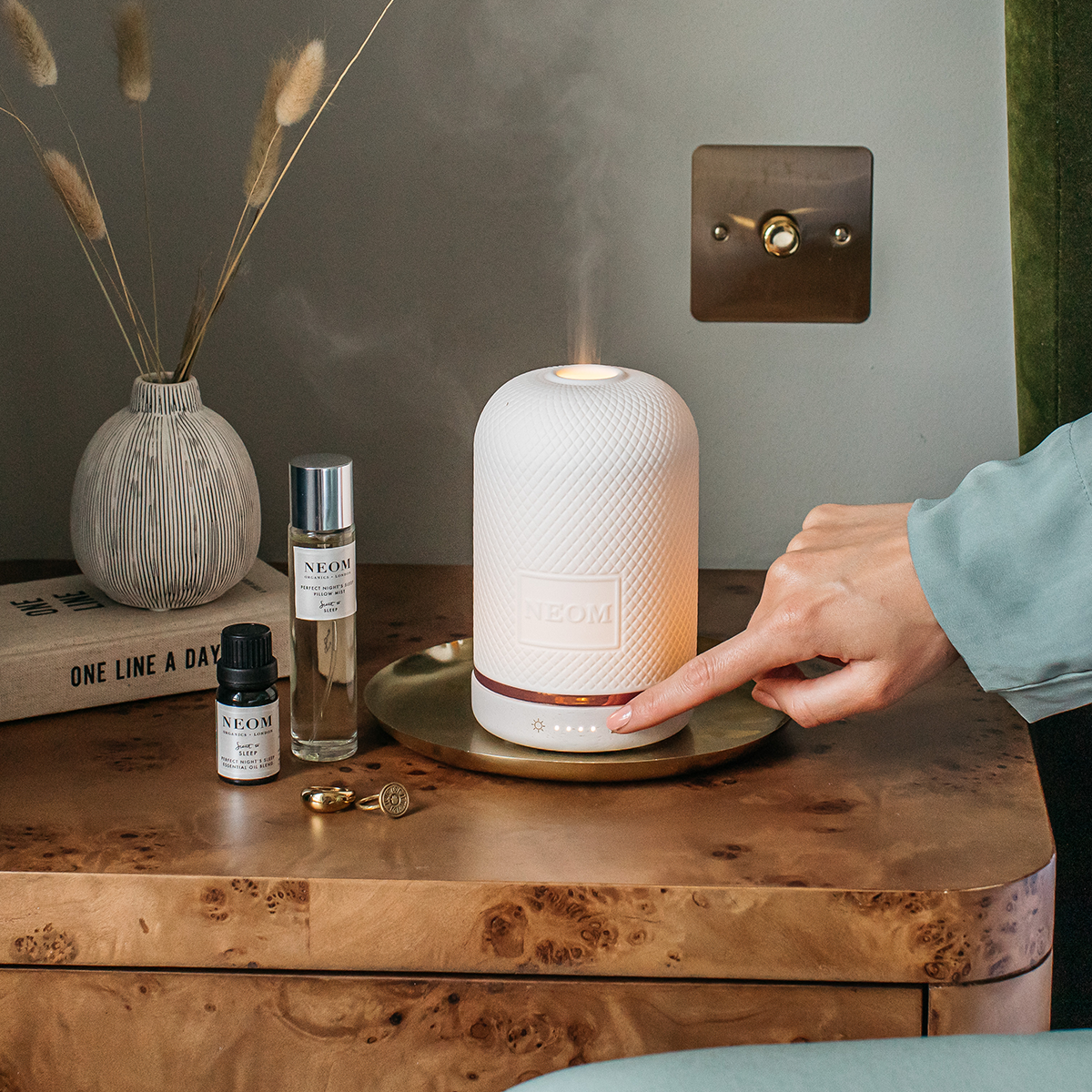 We first launched our Wellbeing Pod back in 2018 so it was about time we hit the refresh button… literally! We've gone slightly bigger, loads better and more sustainable."
Nicola Elliott
NEOM founder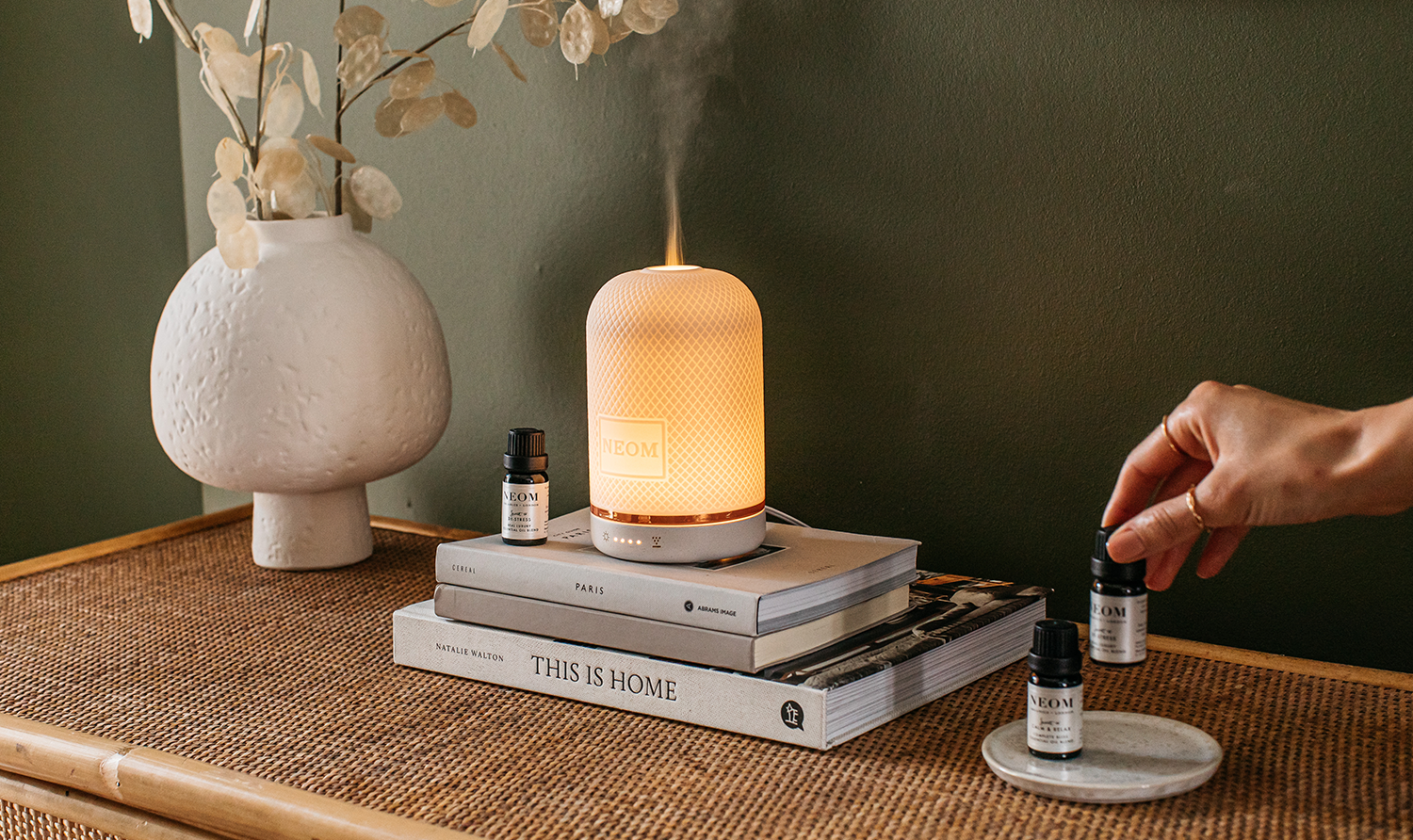 Wellbeing Benefits
100% NATURAL FRAGRANCES TO BOOST YOUR WELLBEING
True balance is everything in life. A calm, content mind and an uplifted, confident soul. This highly sophisticated blend of essential oils including powerful black pepper with undertones of fruity bergamot and 11 other balancing essential oils is harmonious strength in a bottle. Put your CEO hat on and get ready to grasp what the day or night throws at you...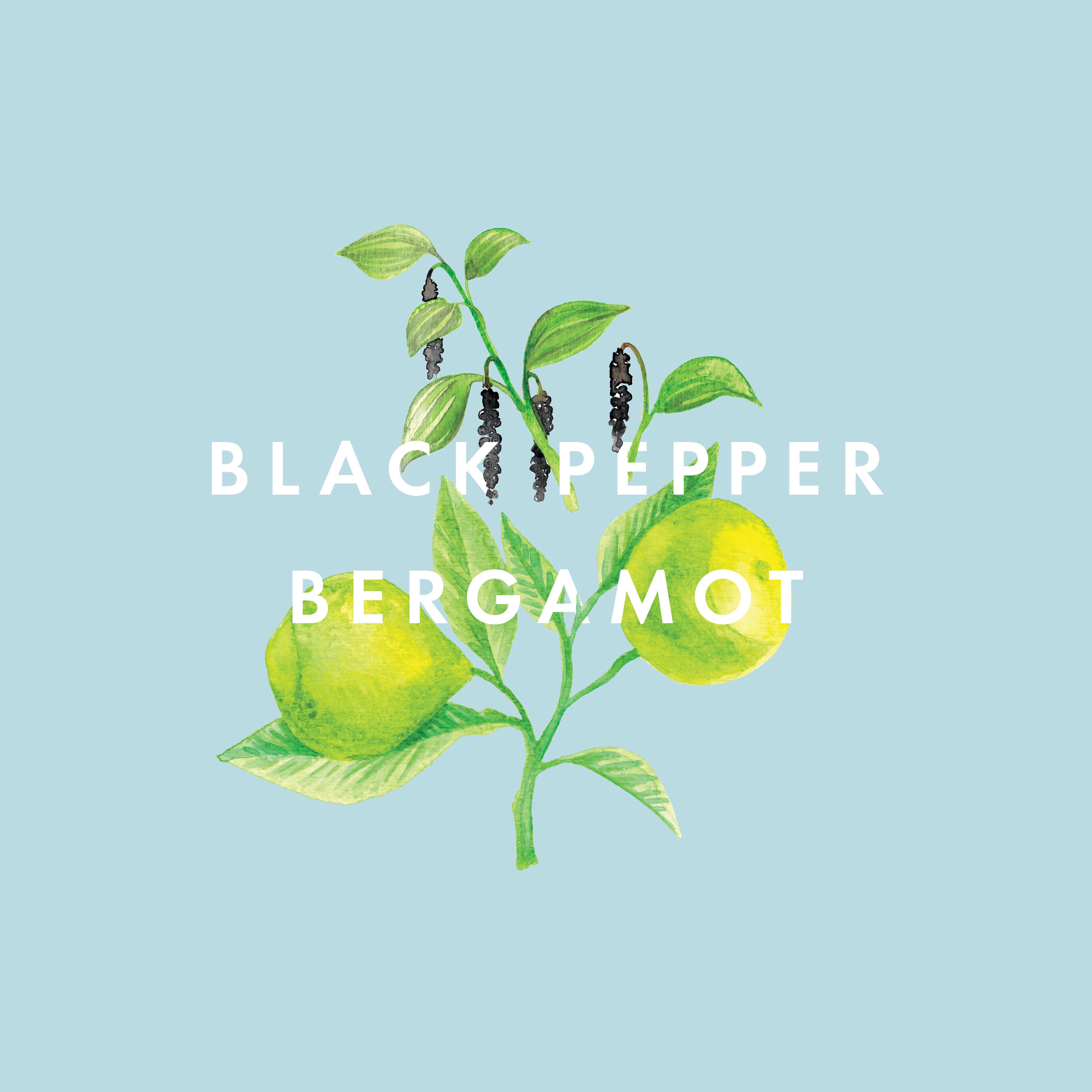 Reviews
We have recently updated our Wellbeing Pod on 1st September 2022 to improve its design and functionality. Please note that all reviews which pre-date the launch of the updated product relate to our original Wellbeing Pod.
Ingredients: Vetiveria Zizanoides (Vetivert) Root Oil, Elettaria Cardamomum (Cardamon) Seed Oil, Piper Nigrum (Black Pepper) Fruit Oil, Copaifera Reticulata (Copaiba) Balsam Oil, Santalum Austrocaledonicum (Sandalwood) Wood Oil, Pogostemon Cablin (Patchouli) Leaf Extract, Lavandula Hybrida (Lavandin) Oil, Cupressus Sempervirens (Cypress) Oil, Boswellia Carterii Resin (Frankincense) Extract, Myristica Fragrans (Nutmeg) Fruit Oil, Eugenia Caryophyllus (Clove) Bud Oil, Salvia Sclarea (Clary Sage) Flower Extract, Cistus Ladaniferus (Gum Rockrose) Leaf Extract, Abie Balsamea (Fur Balsam) Extract, Limonene, Linalool, Eugenol, Citral, Geraniol, Farnesol, Isoeugenol. Made with 100% natural essential oils.
Always use essential oils with care. Discontinue use if a rash occurs. If you have sensitive skin do a patch test before using over a larger area of skin. Do not dispose of unused essential oils down the drain. In concentrated form they can be toxic to aquatic organisms and may cause long term adverse effects in the aquatic environment. NEOM Organics London's essential oil blends should never be taken internally. Essential oil blends should be kept away from sensitive areas such as eyes. If the oils do come in to contact with the eyes, wash thoroughly with cold water and seek medical advice if needed. All essential oils should be kept out of the reach of children, if a child accidentally swallows an essential oil blend seek medical advice immediately. Avoid spillages. If you do spill, wipe up immediately. Best stored away from heat and light and should be used within six months of opening. If you are pregnant, suffer from a skin condition, epilepsy, asthma or are taking medication please seek medical advice before use. Not suitable for children. Flammable. Keep away from flames.